About Us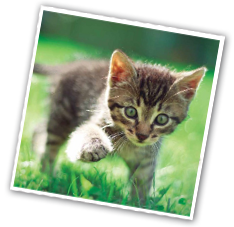 Petplan is the No. 1 pet insurance provider offering insurance for dogs, cats and rabbits and since our inception in 1976 our priority has been to keep the nation's pets healthy and their owners happy. By offering the very best pet insurance policies and great customer service we have helped millions of owners get their beloved pets back on their feet following illness and injury.
Our History
Petplan was founded in 1976 by Patsy Bloom and David Simpson, after Patsy's dog, Jamie, needed numerous costly trips to the vet. Patsy was amazed by the cost of his unexpected veterinary treatment and felt there was a need for specialist animal insurance cover. After a lot of research, Patsy secured David Simpson as her business partner and together they launched Petplan with only a £500 investment.
After pioneering and growing the pet insurance market for more than 40 years, Petplan is still the UK's No.1 pet insurance provider and continues to build on its heritage, working closely with vets, breeders and animal charities. We provide unrivalled support for charity staff and volunteers helping them to inform adopters about the benefits of pet insurance.
Millions of pet owners trust Petplan with their animals and their finances due to our quality products and excellent claims service. Our signature Covered For Life® policies provide ongoing cover for the whole of the pets life provided that the policy is renewed each year. Not all pet insurance is the same so it's important that your adopters choose their policy wisely.
To register your charity with Petplan to promote pet insurance to your adopters and visitors click here.